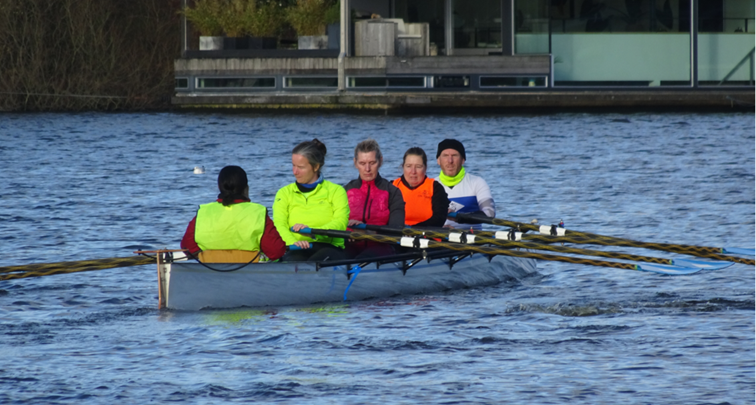 First Sunny Tour of the Year. Sunday January 8th 2023
Willem 3 had its first tour of the year prior to the New Years Reception at our clubhouse. We were specifically pleased that our international members registered for this tour.
On a very sunny January 8, some 25 people made a canal tour through Amsterdam to celebrate the New Year. This time of the year means little traffic from tourism allowing for perfect conditions for a rowing tour. The trajectory was at times challenging as waterways were narrow and wind was fierce, but that made it all the more worthwhile. Given the enthusiasm from participants, we would like to see this event turn into a yearly tradition.
Eerste zonnige Toertocht van het jaar. Zondag 8 januari 2023
Willem 3 had voorafgaand aan de nieuwjaarsreceptie in ons clubhuis, met de Nieuwjaarstocht 2023 zijn eerste toertocht van het jaar. We waren vooral blij dat onze internationale leden zich voor deze tour hadden aangemeld.
Op deze zeer zonnige 8 januari maakten zo'n 25 mensen een toertocht door Amsterdam om het nieuwe jaar te vieren. Deze tijd van het jaar betekent weinig verkeer met rondvaartboten, waardoor de omstandigheden perfect waren voor een roeitocht. Het traject was soms uitdagend omdat de waterwegen smal waren en de wind best stevig, maar dat maakte het des te meer de moeite waard. Gezien het enthousiasme van de deelnemers zouden we graag zien dat dit evenement een jaarlijkse traditie wordt.